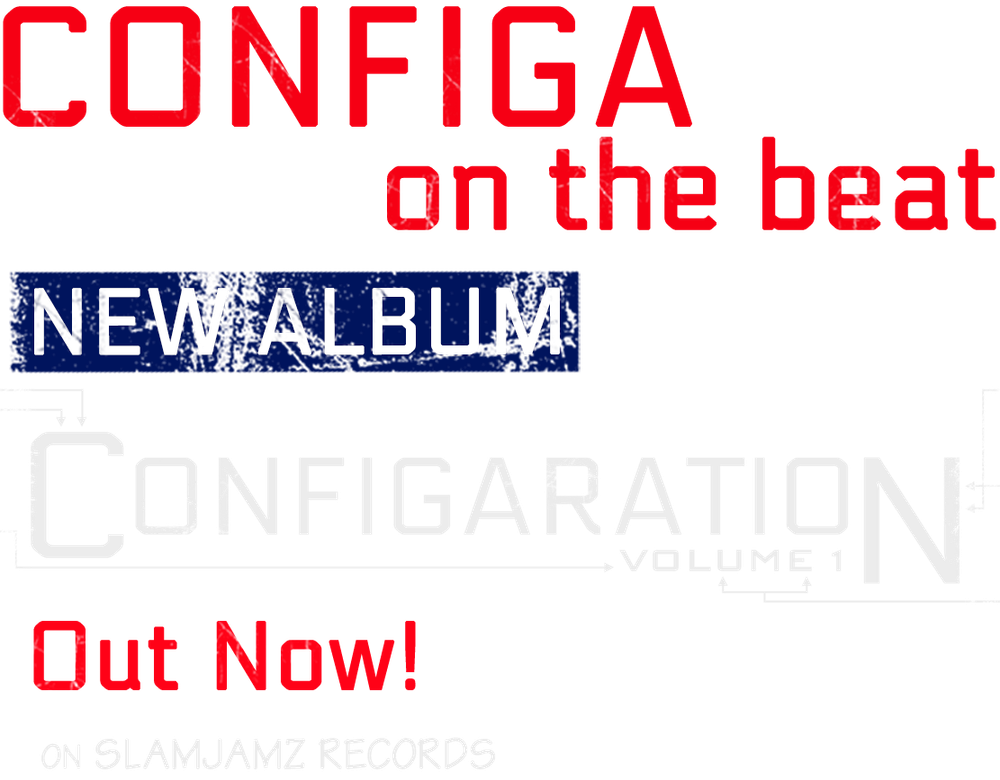 ---
NEW ALBUM OUT!
Sit back, relax and take a ride through Configaration Volume 1. The latest release from UK super producer, Configa, #CV1 carries the listener on a sublime audio voyage through deep, rich, shifting soundscapes.

"As soon as the intro kicked in I already knew I was about to hear something special."
  – MISS RADCLIFFE,
THE MUSIC BOX

---
WATCH THE PROMO
Check out Configa's dope, animated promo video for Configaration Volume 1, featuring legendary Public Enemy frontman, Chuck D!

"Welcome to the realms of the Configaration... Configa on the beat, always bringing that heat!"
  – CHUCK D

---
DON'T MISS IT!
Intricately laced samples, booming percussion and intelligently layered beat structures merge with superb features from some of the most legendary voices in hip-hop including Chuck D, Craig G, Reks and the 'Godfather of Rap' Spoonie Gee, UK stalwarts Genesis Elijah and Si Phili, plus worldwide exclusives from the late, great Sean P and John Vietnam, amongst many others, making Configaration Volume 1 a must-have album for fans of real hip-hop everywhere.

"You have to get this album. It delivers hit after hit of non stop rhythm, soul and lyrics."
  – DAWN PIERCY,
ANEW
---
WORLDWIDE EXCLUSIVE
Configa's hypnotic, menacing, aggressive beat, "Make 'Em Pay", features underground sensations Green Tank, plus an EXCLUSIVE and never before heard verse by the one and only Sean Price recorded just months before his untimely passing.

"We live in a world where it's a consume and throw away society...But with Configa, here you have a man who takes time with his craft, sculpts and moulds his soundscapes...and always keeps to the raw essence of Hip Hop. I often get angry at people who still try to say 'Hip Hop is dead.' REALLY??? Sorry guys you just ain't looking in the right places because this album... is testament that Hip Hop is alive and well."
  – STIX,
HIP-HOP LIFE AND TIMES
---
STAY WOKE
Watch the first single from Configaration Volume 1, "Mind Control [UK Remix]", featuring Genesis Elijah and Silas Zephania.

"A pointed and much-needed wake up call for hip-hop heads everywhere to Fight the Power and Keep it Real."
  – CONFIGARATION RECORDS
---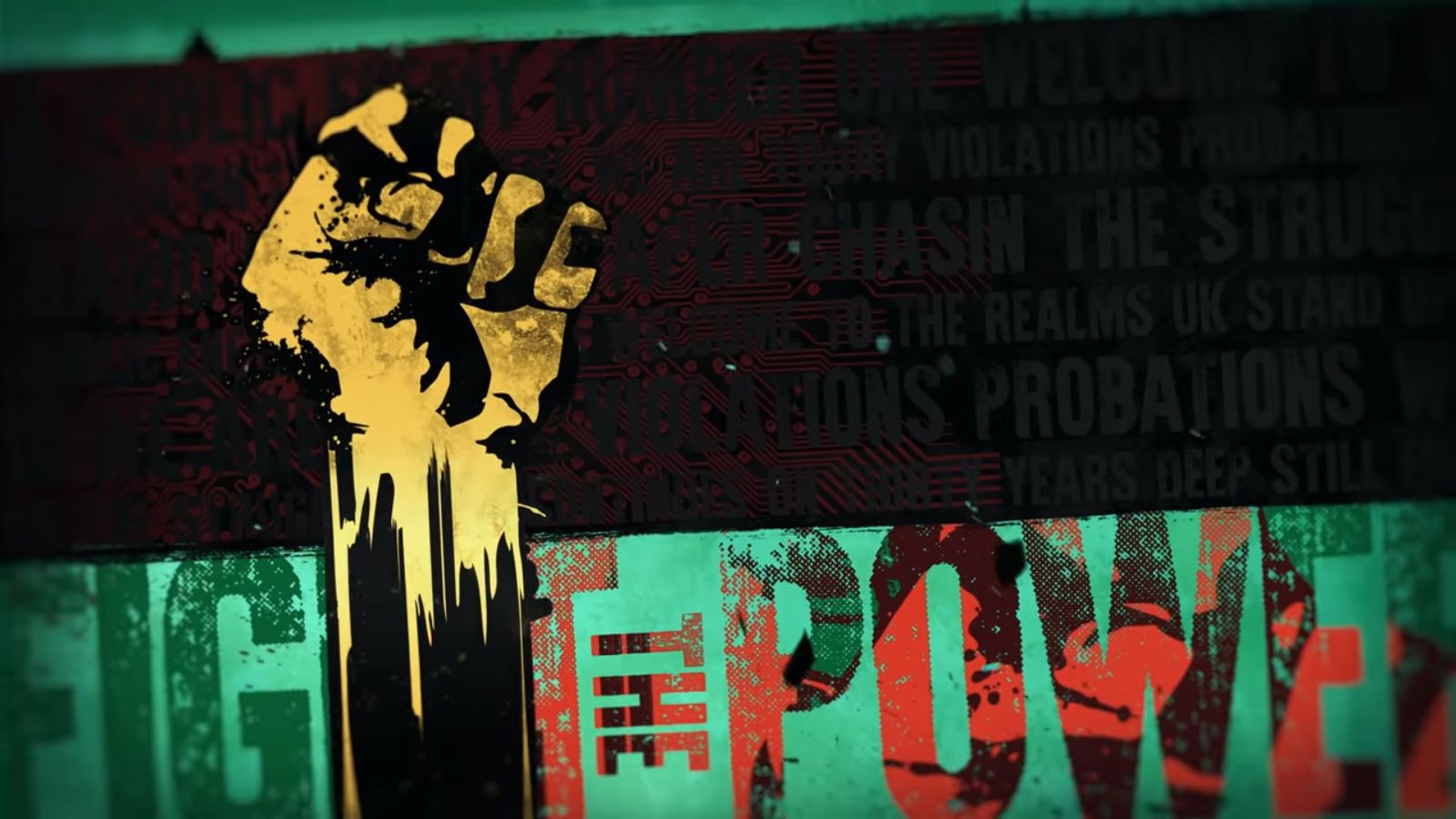 ---

"From beginning to end, this album revives Hip Hop into what it should be in the modern day, great music with great beats and great rhymes... Do yourself a favor. Pick up Configaration Volume 1. Welcome back, Hip Hop. We missed you."
  – THAT CICERO GUY,
MEDIUM

---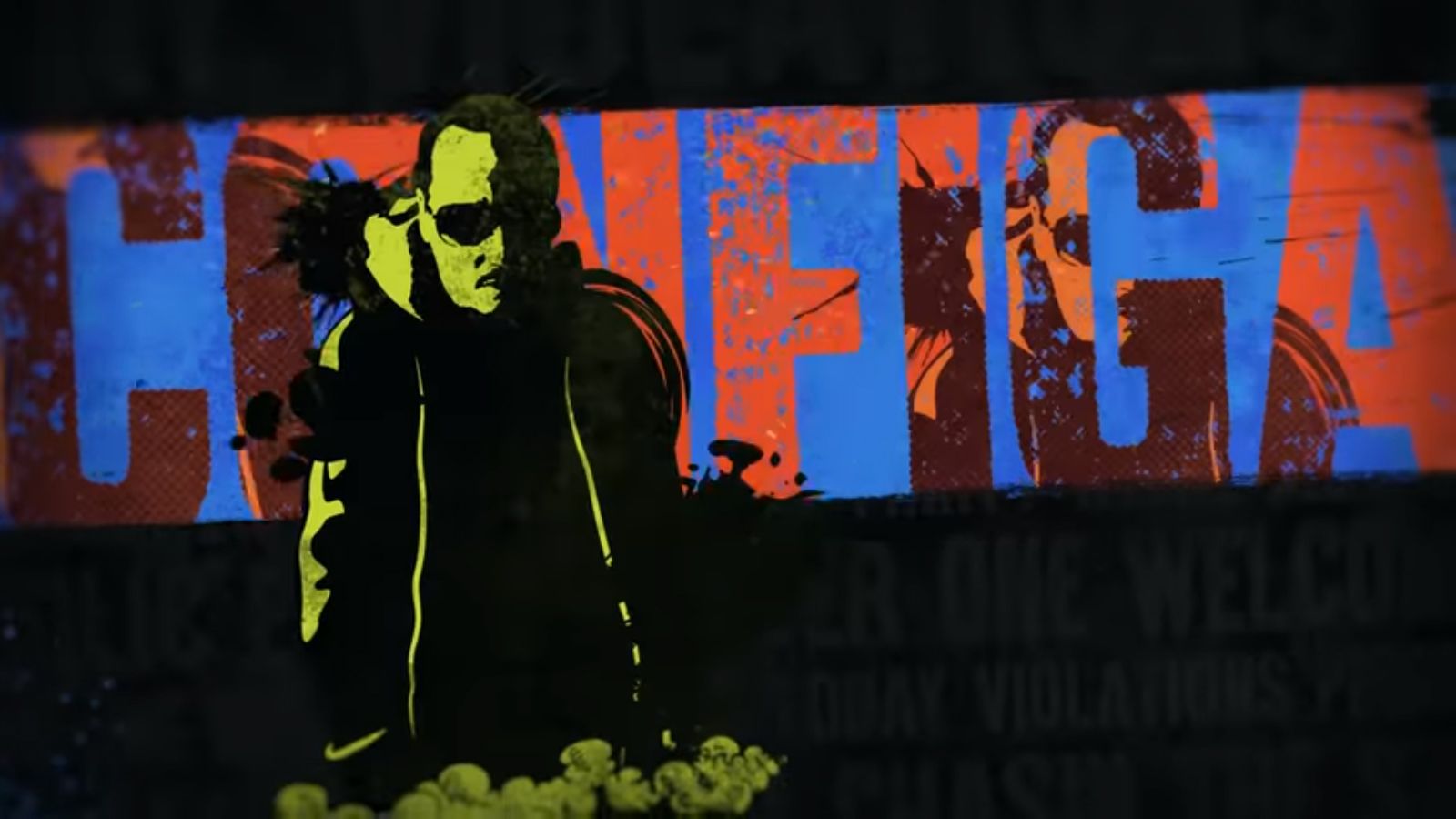 ---